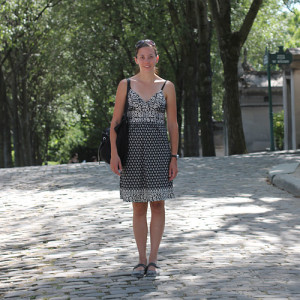 Brown Bear Creative is the design company of artist / designer / developer Abi Cushman. Abi started the company in 2005 when Internet Explorer 6 was all the rage. Her focus was (and continues to be) on clean design and clean code. These days, Brown Bear Creative offers a multitude of services including:
Logo design
Business card / letterhead / envelope design
Brochure design
Mobile-friendly / responsive website design and development
Custom WordPress theme design and development
Commissioned artwork
Grizzly Bear Greetings
In 2011, Abi opened an Etsy store called Grizzly Bear Greetings to sell cards, nursery art and baby clothes featuring her original illustrations. The Grizzly Bear Greetings brand consists of a myriad of cute characters including hippos, sloths, aardvarks, bunnies, and walruses. (And bears, of course!)
In an effort to be eco-friendly, Abi prints all cards and nursery art on a heavyweight 100% recycled paper stock by default. A heavyweight 100% cotton rag, acid-free fine art paper with no optical brighteners is also available for prints.
Abi hand presses her baby clothes designs onto American Apparel brand onesies, which are made in the USA, sweatshop-free, from 100% cotton.
Children's Book Writing & Illustration
Abi is an active member of the Society of Children's Book Writers and Illustrators (SCBWI). She is represented by Ilse Craane of BookStop Literary Agency.
Her picture book, Aardvark & Zebra Star in Yet Another Alphabet Book, received an Honorable Mention in the Tassy Walden New Voices in Children's Literature Awards in 2016. This competition encourages and nurtures the creation of exceptional quality books for children by unpublished Connecticut writers and illustrators. Previous Tassy Award winners include Lynda Mullaly Hunt and Deborah Freedman.
More About Abi
Abi was once commissioned by ESPN to create a Super Bowl-themed painting (one of the few non-animal paintings she has done).
Abi's family includes two house rabbits named Coco and Cosette who inspired the Little Bunnies series at Grizzly Bear Greetings. Abi runs the pet rabbit care website, My House Rabbit (www.myhouserabbit.com).
Abi runs the educational kids' website, Animal Fact Guide (www.animalfactguide.com), which was recognized as a "Great Website for Kids" by the American Library Association.
Stay in Touch